STS lifting system consists of strand jacks which provide a cost-effective solution for the movement of a wide range of structures. From single buildings, through bridges, to entire topside with the weight of thousand of tonnes.
Since multiple jacks can be operated simultaneously by hydraulic power units, they can be used in tandem to lift very large loads.
Lifting system can be also used horizontally for pulling objects and structures, and are widely used in the oil and gas industry for skidded loadouts and for incremental launching of steel bridges.
Features
No limitations on the size, weight or height of the structure to be lifted
Automatic or manual jack control system when lifting the structure
Lifting speed — 8 m/hour
Use of high-precision sensors of distance and angle of rotation of the structure
STS manufactures heavy lifting systems according to particular client's projects needs.
Sample dimmensions of the most popular system is below: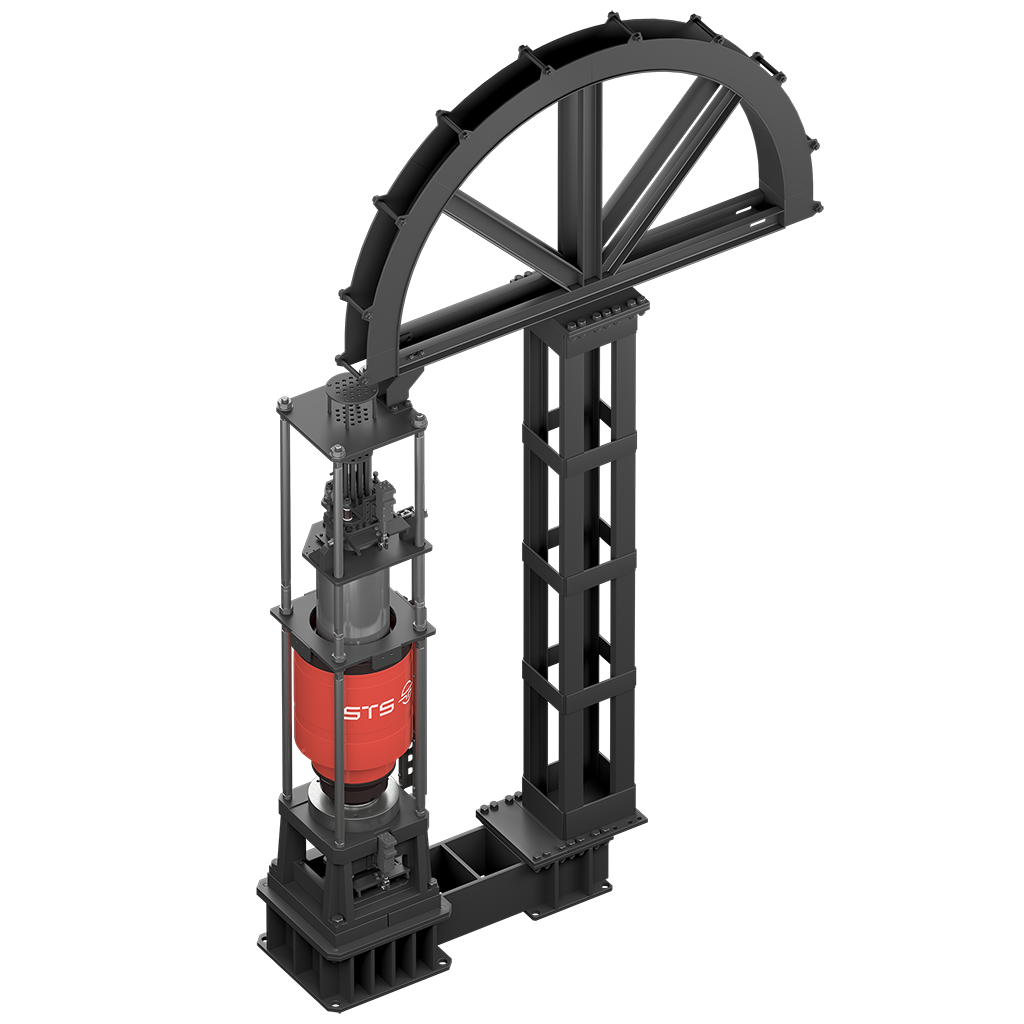 | Operating pressure, MPa | Piston area, cm2 | Operating force, kN | Stroke, mm |
| --- | --- | --- | --- |
| 35 | 1045,6 | 3659,6 | 200 |
TABLE 1. STS lifting system type — L31
Discuss your project challenges with our team of experts. We will provide the best solution for your needs.